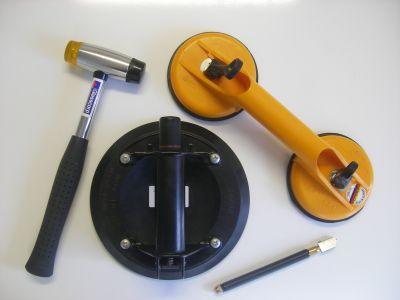 Glass Tools and Equipment
Glass cutters & tools
Different brands (such as Silberschnitt, Toyo) with steel, tungsten and carbide wheels. With or without cutting oil tank in the holder.
Cutting rulers, circular cutters etc.
Manual and pneumatic suction cups, measuring tapes, etc.
Glass working equipment
Manual and automatic cutting tables, glass edging, bevelling, drilling, washing machines.
Glass processing lines
We are happy to assist our clients selecting insulated glazing lines, laminating lines, tempering lines.